Featuring a biometric fingerprint scanner to help reduce buddy punching and advanced cloud connected software to streamline your entire timekeeping process, CloudPunch fills the gaps where timeQplus falls short.
Accessible from
Any Web Browser
With multiple punch options on one clock, accessible cloud software from any internet connected device, and offline mode to capture all punches even if the network is down, CloudPunch offers so much more than your old time and attendance system. Plus, it's the most versatile and affordable touch tablet time clock on the market.
Punch with fingerprint scan, RFID, or PIN
Fingerprint scanner prevents employees from punching for each other
Offline mode ensures all punches are recorded (even if the network is down)
Predictive punching eliminates guesswork and ensures accuracy to avoid costly payroll errors
Large touchscreen allows for easy setup and ease of use for employees
Connect anywhere with flexible WiFi and LAN options
See who's in and who's out in real time
Automate time card calculations and policy rules
Customize an unlimited amount of pay codes, departments and policies
Support remote workers with web browser punching
View, approve, and edit employee time cards
Access to robust reports and easily export for payroll
Unlimited storage, technical, and customer support
Free lifetime warranty, software upgrades, and data storage
CloudPunch Customizes Your Time Tracking How You Want
Unlimited Employees
and Departments
Lockout and Rounding
Prevents Unapproved Time
Versatile
Overtime Policies
Restrict IP Addresses
for Remote Punching Control
Customize User Access
and Permissions
Whether you're on the go, in the field, or working from home, you can access your time and attendance, business insights and analytics from any internet connected device.
Choose the Plan That Works for You
CloudPunch is backed by cloud connected software that requires a monthly subscription and includes free lifetime warranty, free software upgrades, free data storage, and unlimited technical and customer support. All monthly cloud subscription plans are designed for the use of two active time clocks. Add $12 per month for each additional time clock over two. Plus tax where applicable.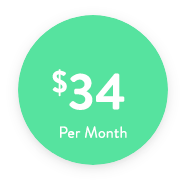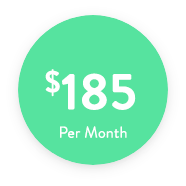 Get the Clock for $100 +
3 FREE Months of Cloud Service
(Psst, we've already added the discount for you.)
Want to chat with an Acroprint representative about how CloudPunch can work for your business?