Sensible Solutions That Really Work
BioTouch is fully self-contained. You get everything you need to track time and attendance right from the clock.
No Software to Install
Simply plug the flash drive into your computer, select the user setup file and follow the
easy instructions.
No Network Settings to Configure
All you have to do is adjust the account settings on your computer using the flash drive
we provide.
No More Buddy Punching
It only takes about a minute to register an employee's fingerprint – that way, you will be certain that all your employees are punching for themselves.
Three Ways to Punch
Simplicity and flexibility with no excuses. With so many punch options, your employees will always be able to clock in with ease. Dirty hands or lost/forgotten RFID cards aren't a problem with the handy personal PIN punching option.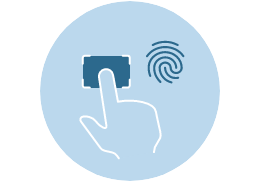 Biometric Fingerprint
Get truly accurate attendance information, for greater security and tangible employee accountability.
RFID Card & Key Fob
Employees swipe a magnetic card in front of the clock, or you can choose the handy key fobs for fast and easy punching.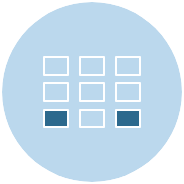 Keypad PIN
Employees can punch right from the clock using an assigned PIN, so they won't need to carry anything with them.
Accessories
Your one stop featuring everything you need to help you get the most out of your new BioTouch time clock.