Technology
Advanced facial recognition lets your employees safely register punches hands-free.
Convenience
Capture punches, track hours, and collect data to process payroll—all on the device itself.
Simple plug-and-play
No software to install or cloud service is needed.
Affordable
No monthly fees! Just a one-time charge of $259.99
A Complete Time and Attendance Solution With Hands-free Punching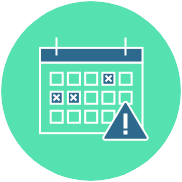 Track Attendance
Set the schedule and monitor attendance by highlighting when employees punch in late or punch out early.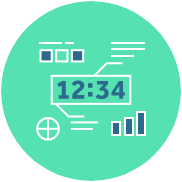 Sophisticated Time Keeping
Easily track regular, overtime, and holiday hours for your employees directly on the time clock.
Easy Payroll
Concise reporting gives you everything you need to collect time and attendance data for payroll directly from the time clock.
Accessories
Your one stop for everything you need to help you get the most out of your new BioLook™ time clock.
RFID Proximity Badges (15)
Starting at $25.00
RFID Proximity Key Fobs (15)
Starting at $64.99